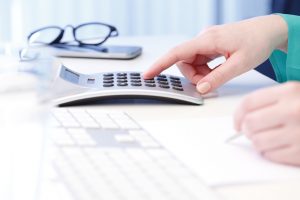 Focusing on INCOME when investing for retirement, and following a strategy that addresses the RISKS that can affect your future income and standard of living is extremely important! Many are saving and investing to support future spending, but most are focused on a magic number, not the income that a that number can support. Ask yourself…
How much income should I expect my retirement savings to generate once I stop working? When thinking about retirement, understanding how much income you can expect makes planning easier, and having a clear picture of where you are today can help you make informed decisions that can influence your future.
THIS CALCULATOR is designed to help give you a sense of how much income your savings may provide in retirement based on several inputs and an assumed asset allocation that shifts over time.
If you would like to see how this calculator can fit within an overall retirement plan, please feel free to reach out to our office today!!